Lizzy Knows e-Commerce
The e-Commerce industry is constantly growing and changing everyday. New advances in technology make incorporating e-Commerce functions into your business fundamental. The process of integrating your web-store with an old system you may have can be difficult or even impossible. Lizzy's Dealer Management Software (DMS) system is all encompassing, allowing you to integrate your web-store to her DMS system.
Made For Your Business
Because Lizzy is a integrated DMS system, she can effortlessly pull information from one module to another. Lizzy can submit an order, update your inventory count, and even put an item that is out of stock on a purchase order, automatically. She also works in real-time, which means that all of the information being entered in Lizzy is automatically being updated for you. Lizzy makes e-Commerce easy!
We Don't Just Meet The Standards… We CREATE Them!
Web-based is the trendy thing to do these days. Lizzy was ahead of its time. First offered back in 2009, we've had over 5 years to perfect it. While our competitors are creating their own hosted versions, we're on to what we do best: adding cutting-edge features for no extra charge. Going web-based lets you leave behind server backups and time-consuming software updates. Our knowledgeable team ensures your data is always secure, yet easily accessible when you need it.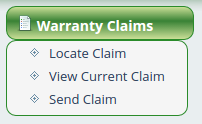 We Work For You
Our approach to sales and customer service is based on what suits your needs, not ours. There is a small up-front fee to get started, and a reasonable monthly fee based on the number of people who will be using Lizzy. There's no worry about us holding your data hostage like some of our competitors, either. We'll guarantee that your data is yours — forever. The best part? You'll never pay extra for software features, because everything's included, and your monthly fee includes tech support, software updates, AND automatic price file updates. Call us today to find out how just how different we really are.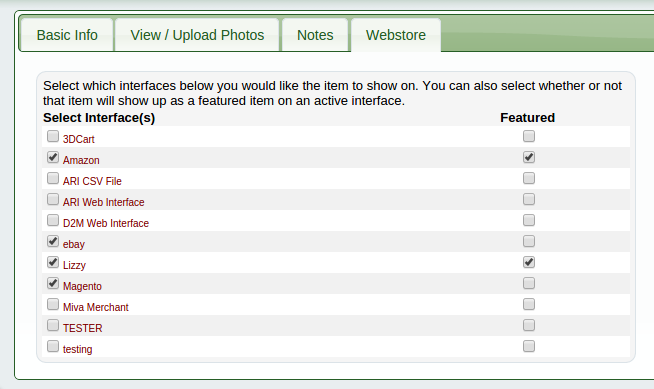 e-Commerce Highlights
Below, are just some of the features you can use in Lizzy:
Webstore Integration

Integrated with Lizzy's DMS system

Integrated Invoicing & Shipping

Sell Products Directly From Your Inventory

Pre-existing integration with webstores like 3dcart.com

Inventory Count Remains Current (Lizzy Works in Real Time)

Advanced Inventory Management

Other Integrated Features

Automatically Email Customers When Special Order Inventory is Received

Email Receipts

Mass Email Customers

Text Customers About Promotions or New Updates

Reporting

Accounting
Ready to test drive Lizzy? Sign up for the FREE TRIAL today!