Sublet Labor  
Sublet labor is going to have a separate Job than the one your mechanic is doing. You will not need to add Service Tech Labor to this Job.
Start your service ticket and add your unit.
Add a Job, and a Job Title.
Select your Sublet Labor Supplier and put in the Sublet Labor Cost (amount the sublet supplier is charging you) you can also put in the Invoice Number from the Sublet Suppliers Invoice.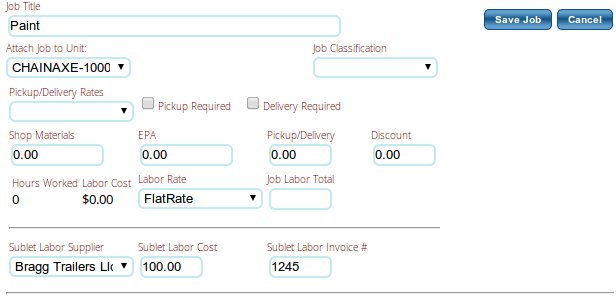 Next we will put in what we are charging the customer. Change the Labor Rate from a billable amount to the Flat Rate, this will allow you to fill in the amount you are charging the customer. Most of the time the amount will be more than the Cost but it is okay to have them match if you aren't charging the customer anything more than what the Sublet Supplier charges you.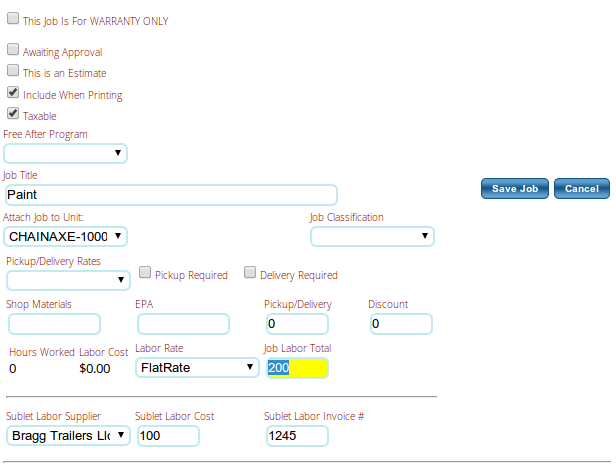 Next we will complete the job.

Once the job is complete Lizzy will create an Expense PO for the Sublet Supplier for you to pay. The service ticket will display the PO for you to reference. Click on the arrow to display the information of the job.